Pregnancy care center

HERE FOR LIFE...
The House of Ruth is a non-profit, Christian pregnancy care center dedicated to serving pregnant women, the lives of unborn children, and families striving to provide and care for their children. All of our many services are free and are easy to utilize.
Am I really pregnant?
​
How should I tell my family?
​
What are my options?
​
Can I continue school?
​
Can I keep my job?
​
Where can I get medical care?
​
What about my finances?
​
Should I keep my baby?
Can I get help while I'm pregnant?
​
What about insurance?
​
Do I need an Ultrasound?
​
Think you might be pregnant or considering an abortion? Option Line is available 24/7. Call the helpline at 1-800-712-4357 to sort through your concerns.
Or to visit them online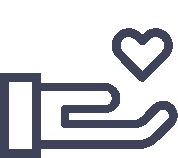 "Whoever is generous to the poor lends to the Lord, and he will repay him for his deed."
House of Ruth Pregnancy Care Center is a Christian, pro-life ministry that exists for the purpose of presenting the love and Gospel of Jesus Christ in word and deed to women and men who find themselves in unplanned pregnancy situations. We offer free information, education and parenting skill classes, and material goods, all of which are free to our clients. House of Ruth is a 501 (c)3 non-profit organization, overseen by a board of directors. We have been serving the Verde Valley since 1988. We do not accept any Government funding, all operations are funded through individual, businesses and church contributors. Your donation keeps our Center operating and is tax deductible.