Walk for Life:
Click picture for more info
COVID-19 Update: August
House of Ruth is open for normal business hours.
​
Monday, Tuesday and Thursday 11 AM to 4 PM
Wednesday 11 AM to 6 PM
​
Please practice social distancing.
Hand sanitizer will be provided.
​
*Masks are now mandatory.
All services available.
​
The House of Ruth is a non-profit, Christian pregnancy care center dedicated to serving pregnant women, the lives of unborn children, and families striving to provide and care for their children. All of our many services are free and are easy to utilize.
Am I really pregnant?
​
How should I tell my family?
​
What are my options?
​
Can I continue school?
​
Can I keep my job?
​
Where can I get medical care?
​
What about finances?
​
Should I keep my baby?
​
Can I choose an adoptive family for my baby?
​
Is marriage the solution?
​
How can I get the information I need to make an informed decision?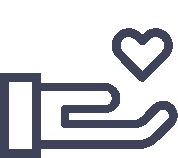 "Whoever is generous to the poor lends to the Lord, and he will repay him for his deed."
Join our Digital Mailing List